Posts Tagged '2019/10/05 at 8:13 pm'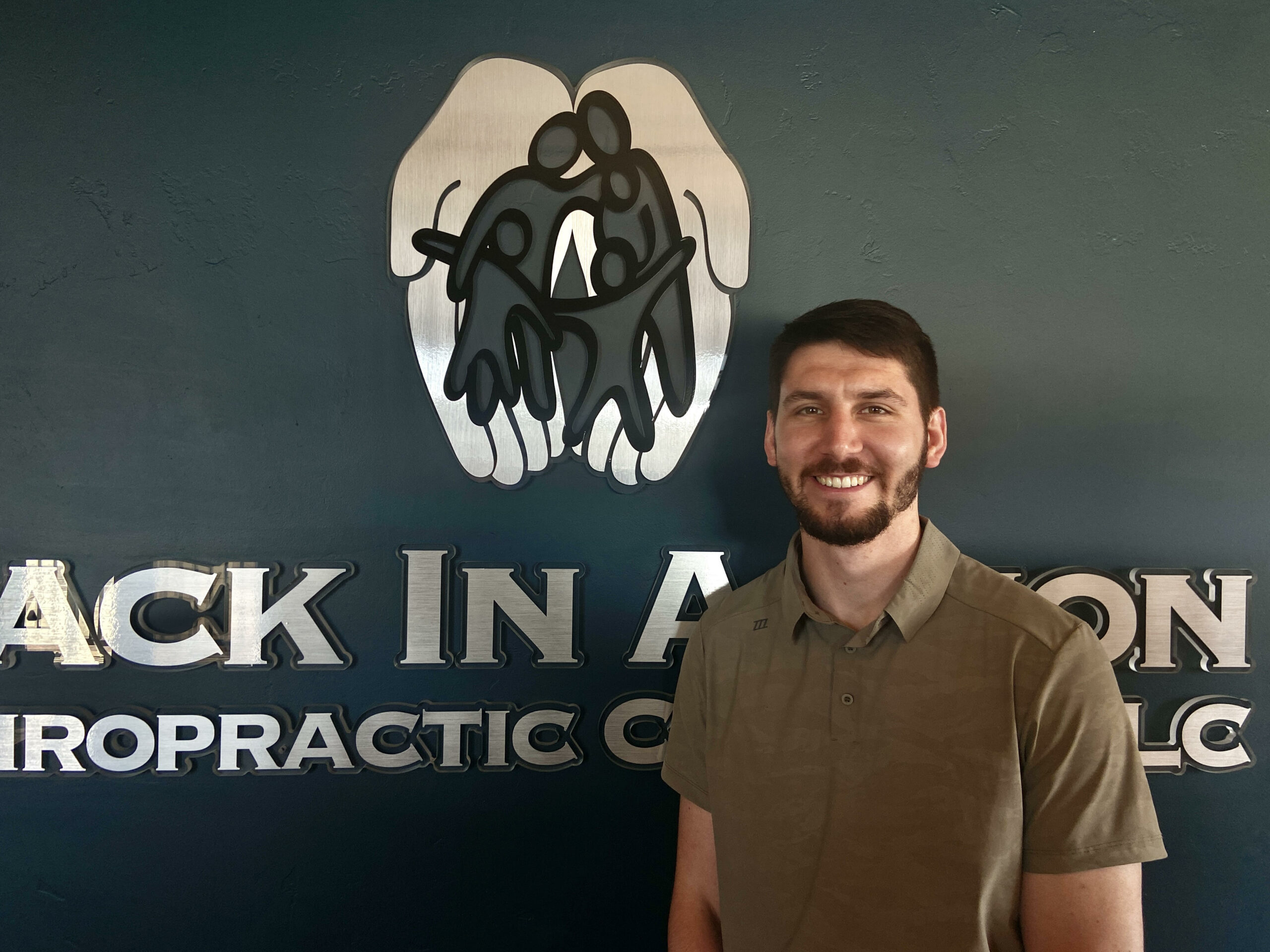 Dr. Colby Kasten is originally from Reedsville, Wisconsin. He attended UW-Oshkosh where he graduated with a bachelor's degree in Kinesiology with an emphasis in Strength and Conditioning. After his undergraduate degree, Dr. Colby obtained his Certified Strength and Conditioning Specialist (CSCS) certification and worked as a sports performance specialist where he trained athletes from eight years old to Olympic medalists. While training athletes, he also worked as the lead Wellness Professional at Thrivent Financial in Appleton.
It was during this time that Dr. Kasten was first introduced to chiropractic care. A lower back injury that prevented him from being able to demonstrate and train his athletes and clients the way he wanted, led him to none other than, you guessed it, Back In Action Chiropractic Center. The chiropractic care he received did more than help his pain. It allowed him to sleep better, feel more energetic, and lessen allergy symptoms. The thought of pursuing a master's degree was dismissed and he chose to continue his education in chiropractic because of his results.
Dr. Kasten attended Palmer College of Chiropractic in Davenport, IA, where chiropractic was founded. During his time at Palmer, Dr. Kasten worked within the Sports Medicine and Rehabilitation department. He was a personal trainer, as well as the Vice President of the Sports Chiropractic Club. During the last trimester of his schooling, Dr. Kasten did his preceptorship program right here at Back In Action. He practices hands-on chiropractic techniques such as Diversified, Gonstead, Thompson, and the McKenzie method. He is also skilled in extremity adjusting, instrument-assisted soft tissue manipulation, myofascial manual release, cupping, taping, and the rehabilitation and management of athletic injuries.
Growing up an athlete and directly working and training athletes as a career, Dr. Kasten continues to have a passion for performance, rehabilitation of injuries, and helping those achieve the goals they pursue. To him, chiropractic care is so much more than just pain relief. By impacting the nervous system, muscular system, and the mobility and stability of joints, pain, and dysfunction can diminish and strength, speed, power, and overall performance can increase. Dr. Kasten's vision, regardless of who you are, is to help you achieve your individual goals. The best part of the chiropractic profession, in his eyes, is the personal relationships created and the impact he has on people's lives; physically, mentally, and emotionally.
Outside of the office, Dr. Kasten loves spending time with his fiancé Breana, family, and friends. He is a die-hard fan of the Packers but also enjoys the Badgers, Bucks, and Blackhawks. His favorite sport has always been wrestling, as he was competitive in it for 15 years and can still be found on the mat coaching the youth within the sport. He also enjoys fishing, golfing, and hiking outdoors.