Testimonial Mary G., Pastor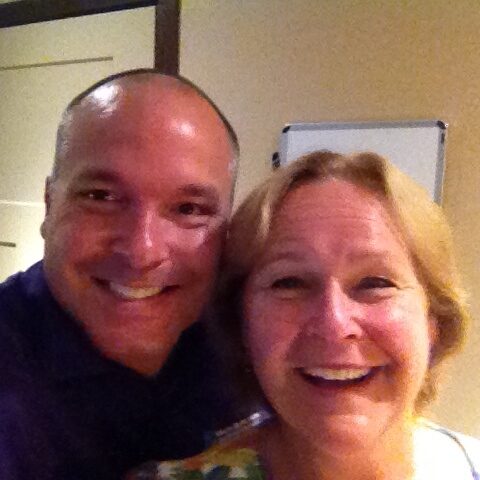 To Dr. Steve Hansen and the entire staff at Back in Action,
I returned to the US for four weeks in July, after serving in Kiev, Ukraine for the past 18 months. For the last six months, I had been experiencing constant, extreme pain in my hips. We live in a large city and extensive walking is required of me each day to fulfill my daily tasks. After a long day of walking, sleeping on my hips was near to impossible.
Dr. Steve was recommended to me by my daughter. So I made an appointment with great hope. The comprehensive exam and X-rays revealed it was not arthritis, so a plan was made to realign and put a spring back into my step.
After the third adjustment, I was thrilled to say there was a remarkable difference. By the end of our four weeks of treatment, my hips have minimum pain and as a bonus, my neck has a greater range of movement too.
I appreciated the professional treatment and the personal care each of the staff members at Back In Action provided to me. I recommended Back in Action to all I met while I was home, and I know when I return to the states, I will look forward to the day that I can be realigned again!
Thank you Anya, Bridget, and Dr. Steve!
"Getting adjusted is just like taking care of a car!"
I love chiropractic care because I had successful relief of pain from the knowledge of Dr. Hansen. Both my back and legs have drastically increased movement and usage because of his care.
-Bob, Green Bay
"I Feel Great!"
I was always a skeptic of chiropractic medicine. Simply because I didn't get it! Dr. Hansen helped me to understand how everything works so I not only feel good, I also know why. I went to see Dr. Hansen for some lower back pain. Not only has he treated that, but I haven't had a migraine since I started seeing him. I feel great!
-Amanda, De Pere
"I have more movement with no pain!"
I have had problems with back and pain in my right leg. After day one of my visit I have more movement with no pain.
Male (46), Computer Worker
"My feet don't hurt when I stand all day!"
I came in for occasional back pain and achy feeling. After I started chiropractic care, my back and neck started to feel better. It probably took a good month before I started to see results. I have more energy and don't ache when I am done with work.
-Female (23), Hairstylist
Going to a chiropractor just for back pain is like going to Starbucks for plain black coffee.
GoChiroPractice.com
"My back feels better than I ever thought it would!"
Dr. Hansen took away my pain and brought my flexibility back! He is an easy-going, nice guy who knows his stuff. I feel more whole after I get adjusted.
-Garth, Green Bay
"Thank you for putting a smile on my face!"
I had numbness in my right hand, knee, and foot. I also had pain in my low back and neck along with stiffness in my neck. After seeing Dr. Hansen for six visits, I no longer have any numbness, I can move my low back easier without pain, and I don't have a grinding feeling in my neck.
-Bonnie, Denmark
"Progress was evident after 2 treatments!"
I had severe pain in the left thigh when doing physical activity, such as golf, raking, or hauling wood. I have not had a recurrence since I began treatment. After two treatments I have no pain in my left thigh area regardless of the activity involved. I am even able to golf better!
-MALE (62), CEO
"I'm able to do all the things I like to do pain-free!"
I have had lower back pain most of my life. I also have trouble sleeping. When I started coming to see Dr. Hansen, I was in constant pain. After the first visit, I was already seeing results. After a few months, I was pain-free. Now I come in every other week to be adjusted. It is well worth the time and money. I am able to work, drive a car, sleep, and do all the things I like to do pain-free. What a relief!
-Male (43), Laborer
"I still get headaches on occasion but not as many as before which is a blessing!"
I had suffered from headaches, hands going numb, and backaches. After visits, the headaches went away, and numbness in hands after around 8-10 visits. My back is still sore at times. I still get headaches on occasion, but not as many as before which is a blessing.
-Male (43), Truck Driver
"She's so much happier!"
My child is 2 years old and suffered from ear infections. She has been seeing Dr. Hansen for about 4 months. When she first started care, she did get an ear infection, but now she doesn't get them anymore. She is much happier and her health, in general, seems good.
-Female (2)
"I get around easier now!"
I love chiropractic because it has helped me get out of pain and stiffness. I also get around easier now. Dr. Hansen does great work and is very helpful. Getting adjusted feels good and is very beneficial. Dr. Hansen treats you like a friend and a human not like just another numbered chart. He is also very helpful.
-Vernon, New Franken
"I have relief from my primary symptoms!"
I have just started chiropractic care to see if it can help me. I have been feeling some relief from my primary complaint. Dr. Hansen is very friendly and professional about his service. I feel appreciated. After my adjustments, I feel a relaxing sensation.
-Tony, Denmark
"I love not having headaches anymore!"
I love chiropractic because I love not having headaches anymore and I love not having my back hurt on a daily basis. I am able to sleep better also Dr. Hansen is very helpful and informative and is always willing to answer the questions you have. It makes my back feel better and my mind clear. Dr. Hansen is a great person to talk with and is always there to help with any problems.
-Sarah, De Pere
"I have more energy!"
At times, especially when getting out of bed, I could hardly walk. Walking at work was also difficult before starting chiropractic care. I met Dr. Hansen when he came to my workplace and did a free screening. He then gave me a free evaluation. Since beginning chiropractic care, I can walk better without any difficulty. I have more energy and I pretty much just feel better overall. I am very impressed with Back in Action Chiropractic Center.
-Tari Sue, Green Bay
"My quality of life has improved!"
After many years of headaches, stiff, and painful muscles and joints that were not getting better with conventional treatment, recommendations were made to try alternative treatments. All my symptoms have greatly improved in just three weeks of treatment. My quality of life has greatly improved after years of frustration of conventional means not working.
-Male (46), Postal Worker
"It feels very good!"
We love chiropractic because we have the knowledge of how it can benefit all ages and how it can give you a healthy life if started early in life. We like Dr. Hansen because he explains all the aspects of what he is doing to you. After our adjustments our bodies relax and it feels very good! We trust what Dr. Hansen says and anyone can understand him due to his outgoing personality and willingness to help. He's very compassionate in all ways!
-Art & LaDonna, Green Bay
"Dr. Hansen is a caring person who loves helping others!"
Chiropractic is effective in helping reduce some of my pain. Dr. Hansen is a caring person and one who enjoys helping others. I love knowing that he can and does use several kinds of chiropractic techniques.
-Jean, De Pere
"It Makes Me Feel Stronger and Healthier!"
I am fond of chiropractic because it just makes me feel stronger and healthier. I have much less pain in my shoulder and neck after I have seen Dr. Hansen. Dr. Hansen explains what he is going to do to help you and how it works. After I get adjusted, I find it feels like there is so much pressure that is released, and I also find that if I go too long without an adjustment, I can feel the areas of my body that really need it.
-Dawn, Green Bay
"I saw results right away, after one or two visits!"
I was experiencing low back pain, probably from riding the exercise bike without a proper warm-up, and stretching. Also numbness in the left hand. Lower back pain went away completely, numbness gradually subsided and has gone away completely. I am now doing a set of stretching exercises that helps. Also, I have had one or two episodes of low back pain, but this subsided right away. I attribute this to my chiropractic care.
-Male (60), Retired
"I am more Flexible and Limber"
I came to Dr. Hansen's office because it was convenient and worked with my schedule. I never knew the wonders he could do for me. When I had first started, I was experiencing a lot of neck and upper back pain. I was very tight and stiff.  After a few adjustments my neck felt MUCH better. I had no more sciatica problems and I became more flexible and agile. Their friendliness and caring nature make for great service.
-Sandy, De Pere
"The pain and discomfort are definitely going away!"
Prior to visiting Back In Action Chiropractic Center I was seeing a chiropractor that was not helping. He was just relieving the pain. I met Dr. Hansen and he explained to me how to eliminate the pain. He did a quick scan and wanted to help me get healthy, and not just pain relief. The pain is less intense and I can move and exercise more without having to worry if I'll be in pain. I am happy that you take your time and listen to what my issues are and help me solve them. You are understanding not only of my needs but wanting to help with my family!
-Amy, Appleton
"After a few months of treatment, I'm feeling great!"
I had been experiencing upper back and shoulder pain that went down into my hands, tingling in my right hand and lower back. I saw an advertisement in the newspaper and decided to make an appointment with Dr. Hansen. Dr. Hansen is so pleasant to be with. Dr. Hansen always cares about how I feel whether it's good or not so good.
-Brenda, Green Bay
"I have no pain in the left side of my ankle!"
Since last June I've been to a family physician, who, without examining me said "you've got fibromyalgia", which it isn't. I've been to a chiropractor and to therapy and no one helped me with the extreme, searing, tearing pain I had in my ankle. I had found Dr. Hansen's flyer in my newspaper. Since beginning chiropractic care, I have no more pain in the left side of my ankle. I am impressed that Dr. Hansen was so thorough in finding the source of my extreme pain instead of covering it up with a brace or ice. Dr. Hansen explained so that I can understand where the pain was coming from and why I would be coming in three times a week, and then two times, and then one, so the problem wouldn't go back to where it was, just because I felt better after a few treatments.
-Florence, De Pere