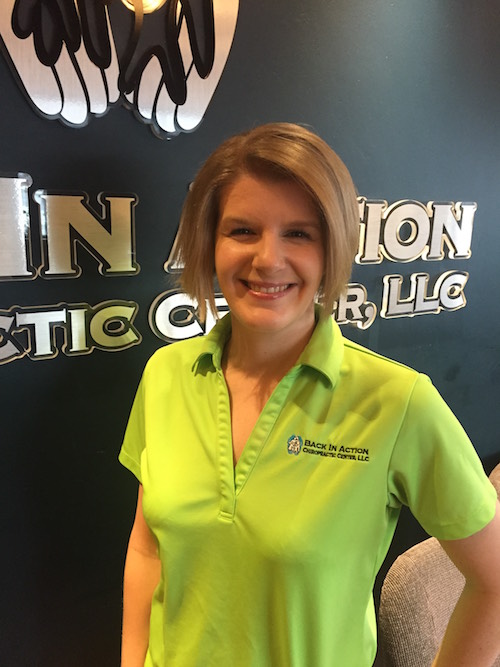 Bridget Cismoski is our chiropractic technician. She joined us in August 2008. She has a degree as a chiropractic technician, obtained from Moraine Park Technical College in May 2008. She is well versed in all of the tasks of a chiropractic assistant. You'll see her around the office doing everything from taking x-rays to therapies to greeting you at the front desk.
Originally from the Luxemburg area, Bridget now resides on the East side of Green Bay. She has a son who keeps her plenty busy in her free time. When she does have free time she enjoys working out, tennis, reading, and spending quality time with her family.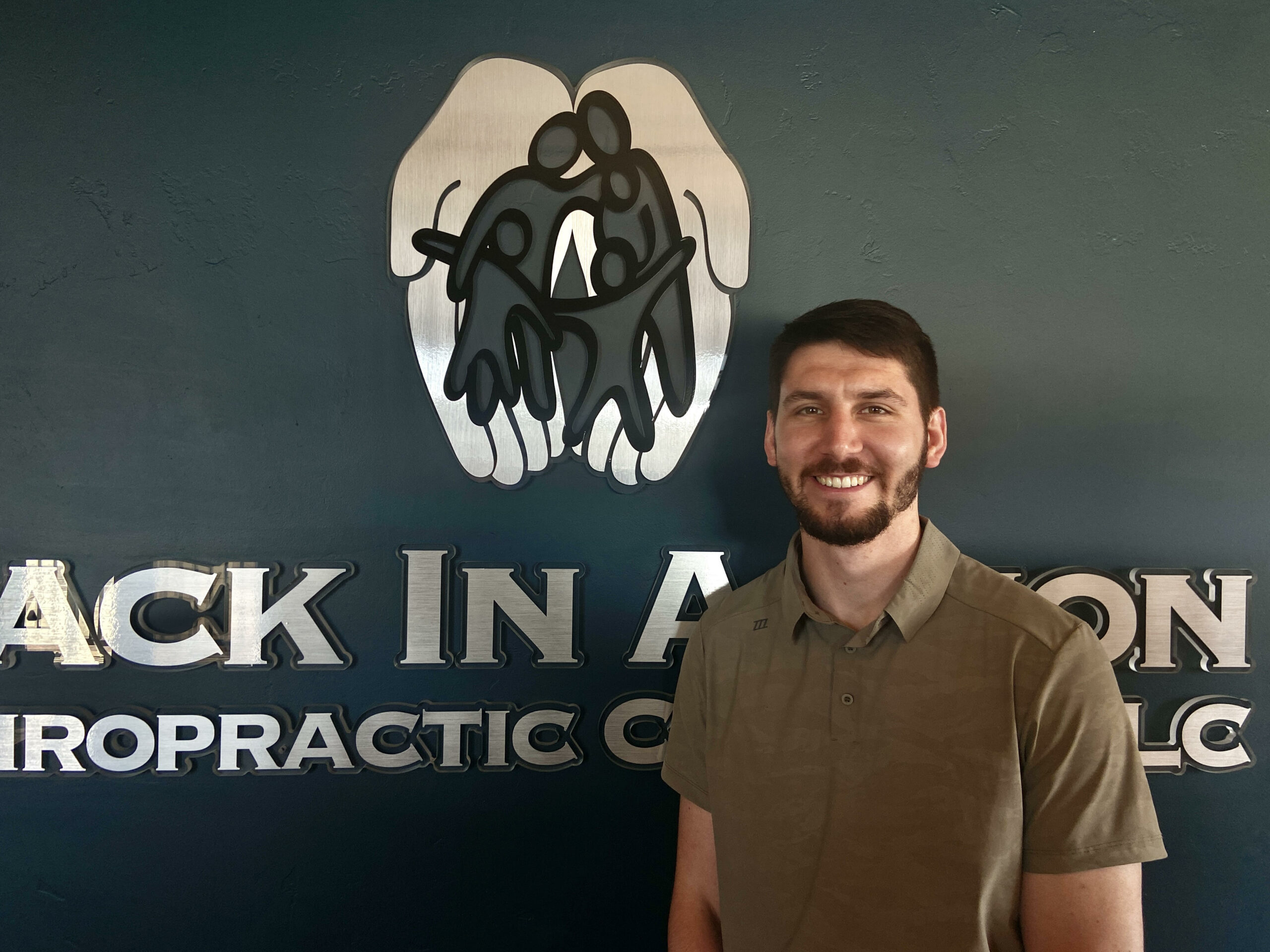 Dr. Colby Kasten is originally from Reedsville, Wisconsin. He attended UW-Oshkosh where he graduated with a bachelor's degree in Kinesiology with an emphasis in Strength and Conditioning. After his undergraduate degree, Dr. Colby obtained his Certified Strength and Conditioning Specialist (CSCS) certification and worked as a sports performance specialist where he trained athletes from eight years old to Olympic medalists. While training athletes, he also worked as the lead Wellness Professional at Thrivent Financial in Appleton.
It was during this time that Dr. Kasten was first introduced to chiropractic care. A lower back injury that prevented him from being able to demonstrate and train his athletes and clients the way he wanted, led him to none other than, you guessed it, Back In Action Chiropractic Center. The chiropractic care he received did more than help his pain. It allowed him to sleep better, feel more energetic, and lessen allergy symptoms. The thought of pursuing a master's degree was dismissed and he chose to continue his education in chiropractic because of his results.
Dr. Kasten attended Palmer College of Chiropractic in Davenport, IA, where chiropractic was founded. During his time at Palmer, Dr. Kasten worked within the Sports Medicine and Rehabilitation department. He was a personal trainer, as well as the Vice President of the Sports Chiropractic Club. During the last trimester of his schooling, Dr. Kasten did his preceptorship program right here at Back In Action. He practices hands-on chiropractic techniques such as Diversified, Gonstead, Thompson, and the McKenzie method. He is also skilled in extremity adjusting, instrument-assisted soft tissue manipulation, myofascial manual release, cupping, taping, and the rehabilitation and management of athletic injuries.
Growing up an athlete and directly working and training athletes as a career, Dr. Kasten continues to have a passion for performance, rehabilitation of injuries, and helping those achieve the goals they pursue. To him, chiropractic care is so much more than just pain relief. By impacting the nervous system, muscular system, and the mobility and stability of joints, pain, and dysfunction can diminish and strength, speed, power, and overall performance can increase. Dr. Kasten's vision, regardless of who you are, is to help you achieve your individual goals. The best part of the chiropractic profession, in his eyes, is the personal relationships created and the impact he has on people's lives; physically, mentally, and emotionally.
Outside of the office, Dr. Kasten loves spending time with his fiancé Breana, family, and friends. He is a die-hard fan of the Packers but also enjoys the Badgers, Bucks, and Blackhawks. His favorite sport has always been wrestling, as he was competitive in it for 15 years and can still be found on the mat coaching the youth within the sport. He also enjoys fishing, golfing, and hiking outdoors.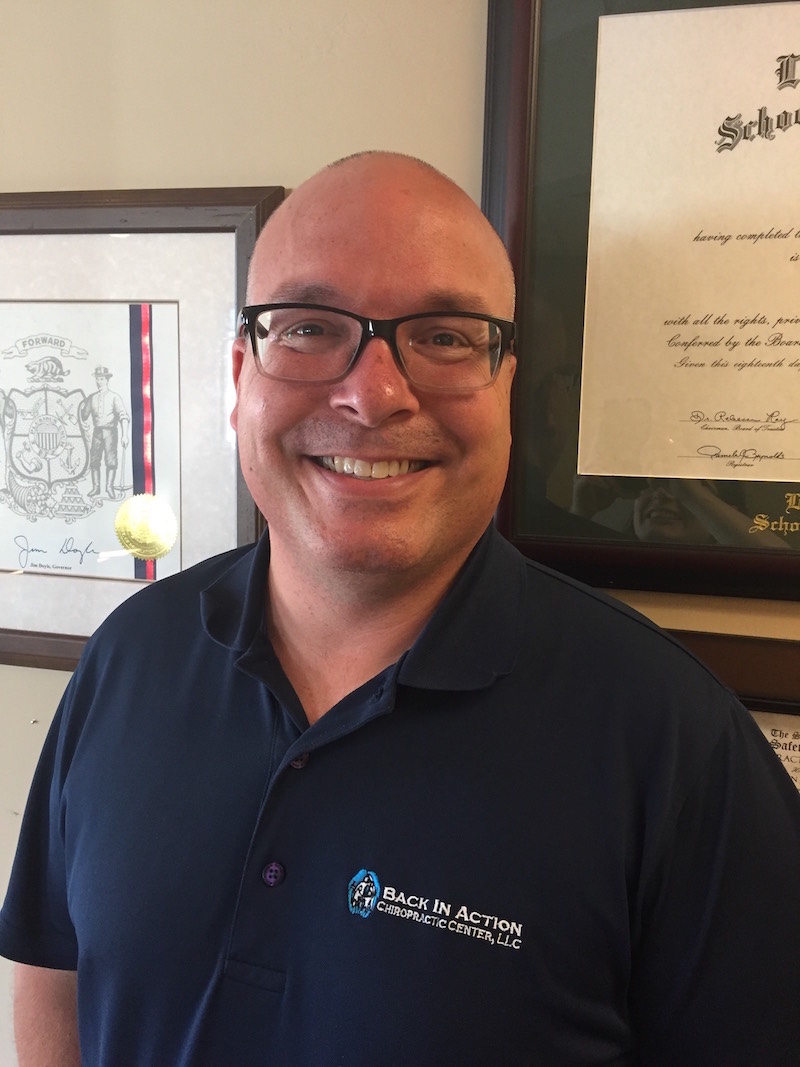 It was a breakthrough in my own health that made me decide to help people through this awesome profession! I never intended to see a chiropractor, much less become one myself. But the experience I had changed my life.
I was planning on attending medical school, and was a pre-med student when I developed pain in my lower back and hip. It was affecting my ability to work, exercise, and even sleep. Although skeptical, I decided to see a chiropractor for relief. After a short while, I experienced relief from the pain. But I also experienced other "unintended" results. I had been on medication for digestive issues for years, and was relying on pills to get through each day. Under the care of a chiropractor, these digestive issues disappeared…and have never returned. I didn't understand how this could happen, so I asked my chiropractor what she was doing to me that had to do with my digestion. She explained to me how my nervous system controlled everything. By working on the lower back, we were affecting the nerves that controlled my digestion. Adjusting the spine eliminated the interference in the nervous system, and my body was healing itself! It made so much sense to me that I decided that day that this is how I was going to change lives. If only I had known this earlier!
I received my Bachelor of Science from Regents College in Albany, New York. After completing undergraduate studies, I attended chiropractic college at Life University in Marietta, Georgia. At the time I was there, it was the world's largest chiropractic college. It is just a beautiful campus! And the people I met there were so passionate about their chosen profession, that I wanted to be part of it all.
During my four years at Life University, my coursework included biochemistry, a major emphasis on anatomy and human physiology, X-ray, diagnosis, chiropractic adjusting techniques and patient care in the Life University Public Clinic. After receiving my Doctorate, I relocated back to my childhood home town of Wausau, Wisconsin to open my practice. In late 2005, I sold my practice to pursue an opportunity near Chicago. That short tenure was a great learning experience, but I quickly learned that running my own practice was more in line with what I needed to do, so in the fall of 2006, I relocated once again with my family to De Pere.
To me, family is everything. My patients are like family to me, and the atmosphere here in the clinic reflects that. I treat my patients like I do my own mother. Most patients initially have reservations about seeing a chiropractor. I make a conscious effort to explain things completely, to ensure my patients understand why we do what we do, and are comfortable with all of our procedures. No surprises. Everyone appreciates that.
The fun part of my job is when we get the results beyond the expected. When the ear infections cease to return or the asthma symptoms are relieved…when people's lives are impacted so positively by chiropractic…that's why I do what I do.
I am happily married to my wife, Lacy, and we have seven children between us in our blended family. A self-taught musician, I enjoy playing guitar, and I play weekly at church, as well as in a local classic rock cover band. I enjoy many kinds of sports and recreational activities, but most of my free time is spent with my family.
Thanks for visiting our site. I look forward to meeting you in person and learning how we may be of service to you. Give our office a call, or email me using the link below and let's arrange a time to explore your options.